| | |
| --- | --- |
| Posted on April 25, 2021 at 7:15 PM | |
Come join us for Covid Sit Down Karaoke Friday and Saturday nights! 
| | |
| --- | --- |
| Posted on October 31, 2019 at 4:15 PM | |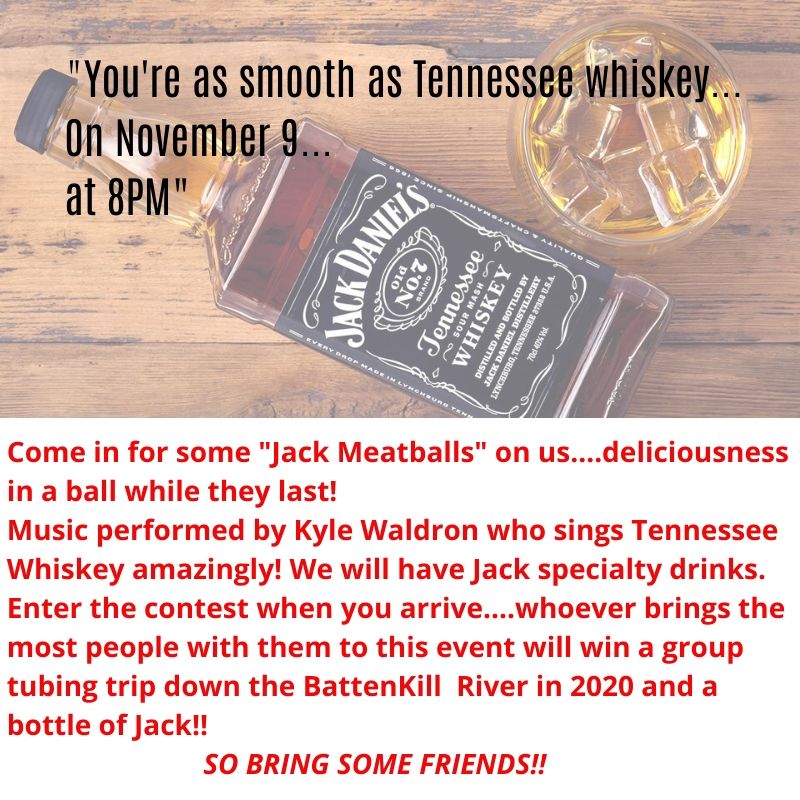 | | |
| --- | --- |
| Posted on September 28, 2019 at 12:45 AM | |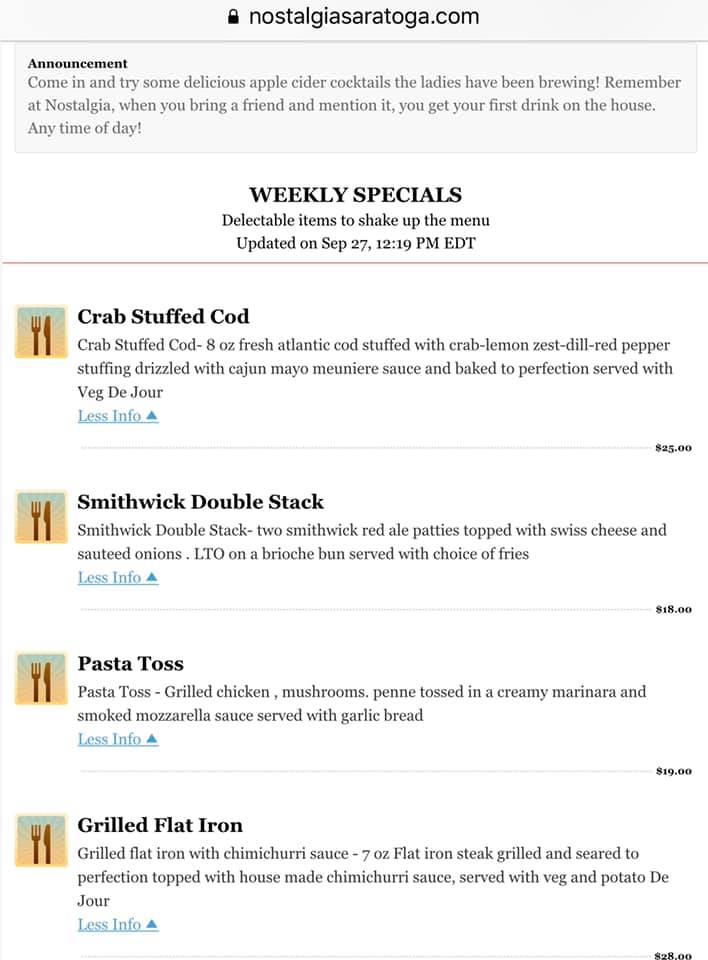 | | |
| --- | --- |
| Posted on May 29, 2019 at 10:25 AM | |
Our trivia night is definitely a great night out. Not only do we have 4 rounds so you can join in late or leave early...there are prizes each round. The prizes are any where from beers,  bottle of wine, food certificates, a liquid dessert, to local band concert tickets like The Rusted Root.
Another fun side note about our trivia is that we allow the customer to host trivia night as well. It allows you to finally be the question master and enjoy watching people loving your categories and questions. It brings new life to the game!
So come on out some Thursday night to Nostalgia and give our trivia a try! Great fun group of people. Single? Nostalgia is an awesome place to go if single because everyone there is so warm and inviting. Doesn't make you feel like your getting "picked up". We always introduce people so you can make new friends and know that the next time you come you will be doing the introducing.
| | |
| --- | --- |
| Posted on January 17, 2019 at 12:05 AM | |
Pointing out some great deals people are not taking advantage of, so here is a SHOUT OUT.
First: We have started lunches again on Thursdays and Fridays in addition to our weekend lunches. To promote the lunches we offer buy one lunch entree and get the second lunch at HALF PRICE. Come in for seven lunches and get your next lunch for FREE.
Second: We offer a "Bring your friend", mention you saw the ad, and get your first drink for FREE for bringing your friend any time any day.
Third: Mention you saw on line a FREE game of pool when you purchase an adult beverage. One per person per visit. 
Fourth: Mention you saw an ad for that a dozen steamers are $5, max 2 dozen a visit.
Fifth: Mention you saw the ad and get a bloody Mary for $4 max 1 per person per visit.
Sixth: Come to our Sunday Brunch, purchase an entree and get a complimentary adult beverage for FREE!
Nostalgia is a great relaxing place to be. Hanging out with a game of chess, checkers, poker, darts, pool, backgammon, corn hole and more. Great selection of drafts, cans and bottled, and wine. As for our liquor we choose to cary an eclectic variety of different in the area so we have a great cocktail menu. Cocktail Hour is daily from 4-6pm with $5 across the board. $5 draft beer, $5 house wine, $5 well cocktail, $5 apps. 
If you are out alone never fear as we always make you feel at home in conversation or with the games. Nostalgia is like the old "Cheers" where everybody knows your name.
| | |
| --- | --- |
| Posted on October 6, 2018 at 6:10 PM | |
| | |
| --- | --- |
| Posted on October 6, 2018 at 6:05 PM | |
Music to rock the house to from 5-8pm for our OCTOBERFEST Saturday 10/13, you won't want to miss it!
| | |
| --- | --- |
| Posted on September 15, 2018 at 4:20 PM | |
Nostalgia a sports bar? How is that?
Well we have 4 TV's at the bar. Can't find a stool, well we have plenty of comfortable lounge seating directly behind the bar stools and with perfect vision of the TV's.
The bar is full? Well that's ok because Nostalgia has a very large center room with 3 more TV's plenty of seating and 2 dart boards and 2 pool tables to play while watching your games.
Nostalgia has $5 apps throughout the games as well as $3 domestic beers! Our chicken wings are never par cooked. Cooked to order and they are always meaty and saucy delicious.
Volume up for the game while music down during the games.
For those who don't want to watch the games we have plenty of other lounging areas where the games won't distract you. The "porch" or Liberty Room overlooking the lake will be playing music for your background.
Nostalgia….plenty of something for everyone!!
| | |
| --- | --- |
| Posted on September 15, 2018 at 12:50 AM | |
Come check out your local not known about sports bar. We have 7 tv's available that will be showing the games with volume up on a game. Music can still be played on the porch. We also have poot tables and darts to play while you enjoy watching the games.
Sundays $5 apps and $3 domestics starting at 1pm and until close
Mondays $5 apps and $3 domestics starting at 7:30pm and until close.
Great food unlike some other sports bars so come give us a try and see you will love it!